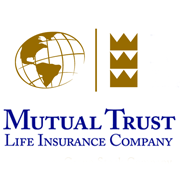 1200 Jorie Blvd., Oakview , IL 60523
800-323-7320
Offers two whole life products, one is death benefit focused and the other cash value accumulation focused with high early cash values.
Offers a low cost Whole life-Term blend to maximize premium purchasing power.
Offers 10, 15, 20, and 30 year guaranteed level term.
A Mutual company founded in 1904
$5.5 billion in assets with over $900 million in capital
Rated "A" excellent by AM Best and "A" with a stable outlook by Fitch.
Direct home office access for contracting, commissions, sales support, new business, and underwriting team.
Strong knowledge and support of 6 nationally recognized and proven selling systems.
Strong renewals to create and maintain a long lasting income stream.
Agent relationship focused with underwriters that want to understand each case and encourage agent-underwriter interaction.